Golf Lessons
Bernard Quigley
Head PGA Professional Naas Golf Club
An inaugural Paddy Harrington scholar to NUI Maynooth Bernard turned professional in 2007. After 13 years coaching in Carton House, The National Golf Academy, Tullamore GC and as a Leinster Golf Development Coach he is now based in Naas Golf Club where he coaches golfers of all ages and abilities
"Teaching the game of golf is something I am very passionate about. My mission is to offer the highest quality golf instruction to players of all ages and skill levels, helping each individual reach their full potential and realise the most enjoyment possible from the game of golf."
Bernard's teaching focuses on the basic laws and principles of the golf swing, as well as the correct fundamentals, sequence and ground force reaction of the swing.
"I believe that there is more than one correct way to swing a golf club efficiently, depending on each individual's body type and flexibility. By tailoring my coaching to you the student, I make sure that you are getting what works best for you"
Also available – Group coaching, 1/2 day clinics, Ladies Get Into Golf, junior coaching, junior camps and playing lessons.
Brian Sweeney
Assistant PGA Professional Naas Golf Club
Over the past five years Brian has developed an excellent reputation as one of the best short game coaches in the country. A native of Co. Monaghan, Brian spent several years plying his trade on the EuroPro tour before embarking on his PGA qualification. His in-depth knowledge of SAM Putt Lab sets him apart from his peers. He is highly sought out by club golfers, professional and high level amateurs alike.
Trackman level two certified, Scott Cowx certified, SAM Putt-Lab certified Brian is constantly up-skilling and adding to his coaching repertoire. He is a firm favourite of Naas Golf Club members and Naas Golf Driving Range patrons.
Brian's coaching philosophy that "Function is a preference to style" translates to a uncomplicated outlook that works with the player to find their own practical swing.
More Professionals
Colm Dunne
PGA Professional
I took up golf when I turned 30 and joined Rathcore Golf Club which unknowingly at the time started me on a journey that led to a complete career change because within six years I turned Professional in 2017 (I was an Engineer by trade up to that point). Just before this I became Captain of Rathcore Golf Club in 2016 (after stints as Hon Sec for two years) before joining Castlewarden Golf Club as the Assistant Professional.
I have spent 5 years working and learning my trade and I am a qualified PGA Professional and also qualified as a Level 2 Certified Golf Coach.
I cater for the following in terms of coaching:
Individual
Group
Junior
4 week Beginner/Improver Programs
4 Lesson Beginner/Improver/Advanced Programs
Playing Lessons
Long/Shorts Game Programs
Peter O'Hagan
PGA Professional
As a golfer Peter has represented Ireland at Amateur and Professional level. Peter has played on the European Tour, European Senior Tour and The Champions Tour in America.
Peter is a PGA Qualified Golf Professional for more than 40 years. He has coached everyone from total beginners to Tour Professionals worldwide. Peter's teaching method is tailored to suit every individual's strengths in a clear and simple way that fits their age, physic and ability. "Everyone is different so lets be good at being different"
To arrange tuition from a personal programme or just an hour lesson contact: Peter O'Hagan (087) 8154366 or email poh5431@gmail.com
Maura Morrin
PGA Golf Professional
Maura is a former Irish International golfer who represented Ireland for 8 years. She won many provincial titles as an amateur. She turned pro in 2008 and focused her attention to full time coaching and has over 13 years experience in this field. Maura uses TrackMan 4 launch monitor with her lessons. She is available for individual, group, short game & playing lessons
Brendan McDaid
PGA
Extensive Professional & Coaching Career spanning over 35 years. Coach a range of individual, team and junior golfers. In 2019 was ranked in the top 100 international golf coaches by Golf Digest.
Coaching philosophy
"To keep it simple, and help everyone improve in their golf lesson. I also want everyone to enjoy their golf lesson and to leave the golf lesson hitting the ball better than when they arrived for their golf lesson".
Definition of madness:" to keep on doing the same thing and expect a different result". So pick up the phone and book a golf lesson.
Gerry Egan
PGA Professional
Trained with world renowned teacher John Jacobs.
Worked as Club Pro for many years and was Leinster Coach in the seventies.
Played on PGA European Tour and Senior Tour.
On Board of Directors of PGA for 10 years.
I can be contacted on (085) 1448779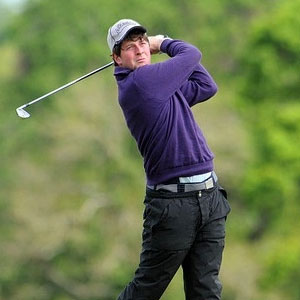 Thomas O'Neill
PGA Professional
Thomas O'Neill qualified as PGA Professional in 2010 from Rathsallagh Golf Club. Since then, Thomas has spent his time coaching golfers of all abilities to improve and enjoy the game of golf.
Thomas has a huge passion in developing golfers of all levels and is a big believer in continuous development.
Thomas uses some of the newest technology on the market like TrackMan and other training aids to help golfers achieve their potential. Thomas is TrackMan level 1 and 2, TPI level 1 certified.
"So give me a call and let me help you improve and enjoy the great game of golf".